What's Goin' On at USA!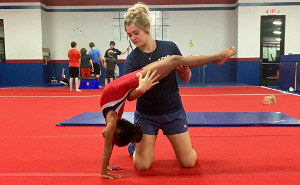 Saturday, April 7th 4:30pm & 6pm
Let the experts at USA Queen Creek help you master your back walkover or handspring! Spend the afternoon with our professional tumbling coaches to run important drills, get hands-on spotting and lots of tumbling passes. Open to ages 5-17.
Comments are closed.