What's Goin' On at USA!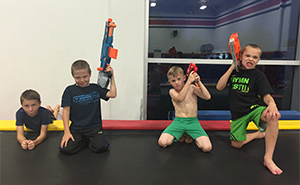 Fri. May 18th 7pm – Sat. May 19th 7am
USA Ninja Warrior Night is our biggest BOYS ONLY event all year! Join us at USA Gilbert for a fun sleepover where the action never stops! Get ready for jousting, Nerf wars, obstacle courses, sports, pizza and more! Geared for ages 5-14. Sign up early, this event always sells out!