What's Goin' On at USA!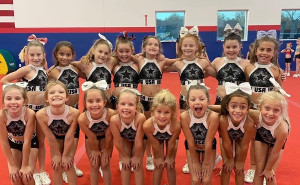 All Star Cheer Prep Tryouts
Saturday, August 21st 1pm
USA Starz are thrilled to launch another season of All Star Cheer Prep! This program is the perfect first step for your daughter/son looking to join the competitive cheer world. Tryouts will be held at our Gilbert location.