What's Goin' On at USA!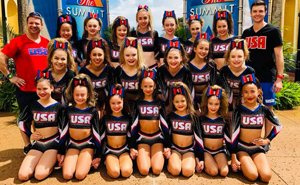 May 9th – 11th USA Starz Cheer
May 19th USA Dance Co.
Tryouts are coming soon for both our USA Starz cheer program and USA Danco Co. dance team! If your child is interested in becoming a part of one of our award winning competitive teams, we'd love to have them! Download the tryout packets for more information below.