What's Goin' On at USA!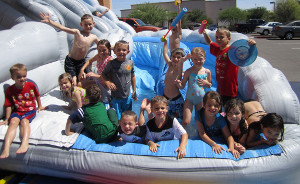 March 12th – 23rd 9am – 3:30pm
Give your kids something fun to do this spring while keeping them active with gymnastics, trampolines, dance, obstacle courses, crafts, games, contests and more! AM & PM or Full Day camp available, plus options for early drop-off & late pick-up. Fun field trips are planned each Wednesday for Full Day campers and each Friday we host a Parent Show for everyone to show off all the fun tricks they've learned that week!