Register before November 2nd to receive athlete gift
TO THE 2020 TNT USA INVITATIONAL
Dates: February 15th – 16th, 2020
TNT USA Invitational Venue:
Sun Devil Fitness Complex
400 E. Apache Blvd. Tempe, AZ 85287
(Located on the Arizona State University Campus)
Eligible Competitors:
Currently registered USA Gymnastics Level 1-Elite Athletes
Registration: With our registration form and through USAG
Register Now [ Click Here ]
Entry Fees and Refunds:
$100 Flat Fee per Athlete (1 event or all), by December 1st
No refunds after December 1st
Late entry after December 1st is $100 per athlete but will not receive athlete gift
Entry fees must be paid by check. One check per club payable to: USA Youth Fitness Center
Mail your payment and email confirmation of registration to:

USA Youth Fitness Center
ATTN: Daniel Bronnenberg
1530 S. Gilbert Rd.
Gilbert AZ 85296

Admission Cost:
$5 per child (5-11)
$15 per adult (12+)
$10 per adult (65+)
Host Hotels:
Information coming soon
---
Competition Format:
Double Mini, Rod Floor, and Trampoline competition for levels 1-elite with no finals
Synchronized Trampoline competition for levels 9-elite with no finals​
Schedule:
Schedule will be posted after the entry deadline
Judges:
Request to judge coming soon
Rules:
Rules from the current JO Code of Points and Elite Code of Points will be used. All age groups are based on the age of the competitor on December 31, 2020.
Awards:
Awards will be given to the top 10 competitors in each JO division.
Trampoline Spotters:
Current USA Gymnastics professional members or age and physical size appropriate current athlete members. One spotter is required at each corner, if a throw mat is not utilized. If a throw mat is utilized, one additional spotter must be on the same side that the mat is used.
Equipment:
GaoFei 4×5 Trampolines
GaoFei Double Mini
Ross Rod Floor
Competition Cards:
Competition cards will be due at the end of each session's warm up period.
---
Meet Director: Daniel Bronnenberg
Contact: daniel@usagymaz.com or (480) 926-1480
Fax: (480) 926-2637
View Men's USA Invitational – Hosted by Flairs
View Women's USA Invitational – Hosted by Illusions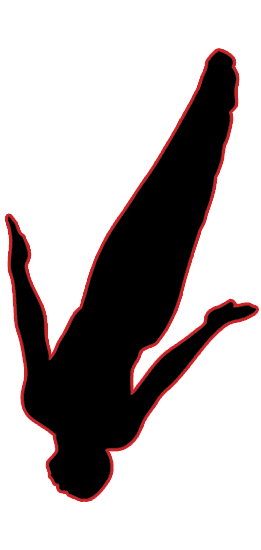 2020 TNT USA INVITATIONAL
February 15th – 16th, 2020
If you need more information regarding the invitational or venue please contact us. 

February 15th – 16th, 2020
Phone: (480) 926-1480
Fax: (480) 926-2637
daniel@usagymaz.com