What's Goin' On at USA!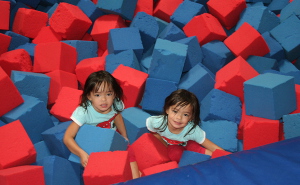 Saturday, Dec. 16th 4pm-7pm
Attention: All kids (ages 5-12) looking for tons of fun on a Saturday night! Join us for a special GRINCH-MAS themed event at both USA Gilbert or Queen Creek for 3 hours of energy-burning activities likes open gym, games, dance, contests, eating pizza, crafts! Registration opens soon.